The Andaman Enigma
The Andaman Islands, a stunning archipelago in the Bay of Bengal, is not just any tropical paradise. While its white-sand beaches and lush green forests allure many, its underwater kingdom, teeming with life and beauty, is what captures the hearts of scuba diving enthusiasts worldwide.
Why Andaman?
"Many a calm river begins as a turbulent waterfall, yet none hurtles and foams all the way to the sea." Much like this quote, the serenity of the Andaman above contrasts sharply with its vivacious world beneath. But why are the Andamans considered the jewel for divers?
Rich Marine Life:

The islands are home to over 500 species of corals. From the brilliantly colored clownfish to the majestic manta rays and the quirky looking seahorses, there's always a new spectacle to behold.

Crystal Clear Waters:

Visibility can stretch up to an astonishing 45 meters on good days. This clarity not only enhances safety but also amplifies the overall diving experience.

Diverse Dive Sites:

The islands boast an array of diving spots suitable for all levels. From shallow coral gardens for beginners to challenging drift dives for seasoned pros, the variety is mind-boggling.
Best Time to Visit Andaman for Scuba Diving
Timing, they say, is everything. Especially true when planning to explore the waters of the Andamans. So, what's the best time to visit Andaman for scuba diving?
October to May:

This is the dry season. The seas resemble a placid lake, visibility peaks, and marine life is most active. Dive sites are less crowded, and the water temperature hovers between a comfortable 27-30°C.
Worst Time to Visit Andaman for Scuba Diving 
June to September: While the monsoons cast a magical spell on the islands with their torrential downpours and gusty winds, diving becomes challenging. Most dive shops close during these months, and visibility drops due to the churning waters.
Unraveling the Underwater World
The underwater canvas of the Andaman is vast, diverse, and breathtakingly beautiful. Let's explore some of its iconic dive sites: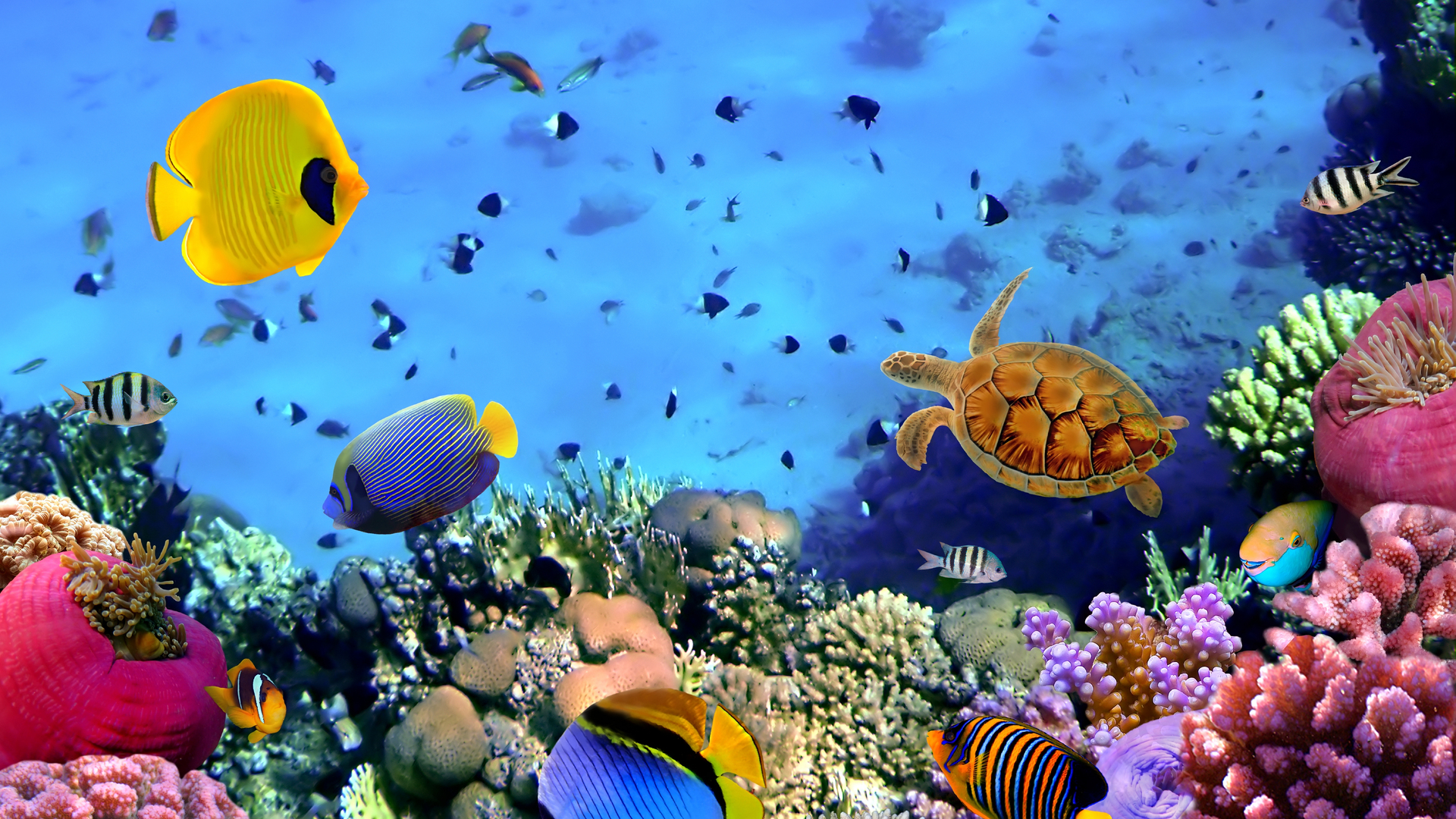 Radhanagar Beach:

It's not just the sandy shores that attract tourists. Beneath its waves, vast coral formations house a myriad of marine species waiting to be discovered.

Mahatma Gandhi Marine National Park:

Spread over 280 sq km, this marine park is a diver's dream. The vibrant

coral reefs

, a mix of fringing and barrier types, play host to a multitude of marine creatures.

The Wall (Havelock Island):

It's a sheer drop, a vertical underwater cliff adorned with corals, sponges, and a fascinating display of marine life. The deep blue on one side and the bustling life on the cliff make it an ethereal experience.
Water Sports in Andaman
But what if you're someone who prefers a range of experiences? Well, the Andaman doesn't disappoint. Apart from the fantastic scuba diving opportunities, there's a gamut of water sports in Andaman waiting to quench your thirst for adventure: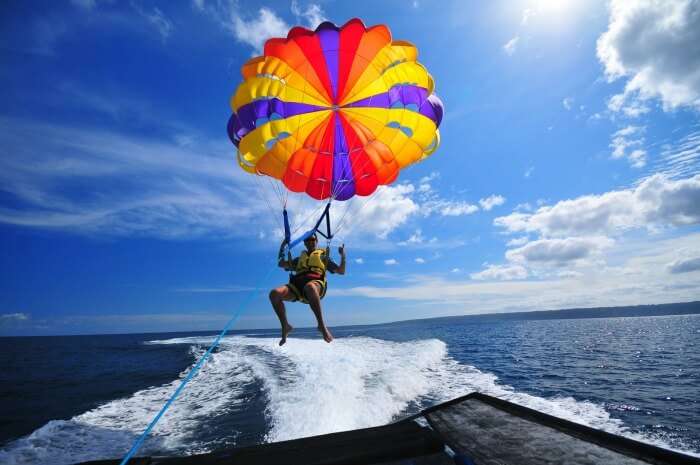 Jet Skiing:

Skim the surface of the water at exhilarating speeds, feeling the rush of adrenaline as you zigzag across the azure waters.

Kayaking:

Navigate through the intricate maze of mangroves, experiencing the serenity and the occasional thrill when you spot a marine creature.

Snorkeling: Stay close to the surface yet get a glimpse of the coral wonders below. Perfect for those who aren't ready for the depths of

scuba diving

.
Conclusion: Dive into the Dream
The Andaman Islands beckon with an invitation hard to resist. A harmonious blend of terrestrial beauty and underwater wonders, it promises experiences that remain etched in memory long after the trip concludes. If the question is, "When's the best time to visit Andaman for scuba diving?", the real answer lies not in months or seasons but in the very essence of the Andaman – any time you're ready to be mesmerized.
Quick Tips for First-Time Divers
Always keep calm and breathe steadily. The underwater world is as fascinating as it can be intimidating. The key is to relax.

Diving with a buddy isn't just about safety; shared experiences often amplify the joy manifold.

As guests in the marine realm, it's crucial to treat its inhabitants with respect and not disturb their natural habitats.
Now, with all this knowledge at your fingertips, there's only one thing left to do – dive right in!
FAQs About Scuba Diving in the Andaman Islands
Is it safe for beginners to dive in the Andaman Islands?
Absolutely! The Andaman Islands cater to divers of all skill levels. Beginners can find many shallow dive sites with calm waters and dive centers that offer training and certification courses.
How much does a typical dive cost?
While the cost can vary depending on the dive center, a single dive, including equipment rental, usually ranges from $50 to $100. Package deals for multiple dives or courses might offer better value.
Do I need a certification to dive in the Andaman Islands?
While certified divers have access to a broader range of dive sites, beginners can also dive under the direct supervision of a certified instructor through "Discover Scuba Diving" experiences.
What marine life can I expect to see?
The Andamans are rich in marine biodiversity. Expect to see colorful corals, various species of sharks, rays, turtles, schools of fish, and if you're lucky, the elusive dugong.
When's the best time to visit Andaman for scuba diving with the highest marine activity?
The dry season from October to May sees the most marine activity. Species like manta rays and sharks are more commonly sighted during these months.
Are there any health restrictions for diving?
Diving can be strenuous. People with respiratory, cardiac, or ear issues should consult a doctor before diving. Most dive centers will require you to fill out a health questionnaire before diving.
Can I bring my own diving equipment?
Yes, many seasoned divers prefer to dive with their own equipment. Dive centers usually offer discounts if you bring your own gear.
How deep are most of the dive sites?
The Andaman Islands offer a range of dive sites. While some sites, ideal for beginners, are as shallow as 12-15 meters, advanced dive sites can go down to 40 meters or more.
Apart from scuba diving, are there any other water sports in Andaman that I can try out?
Absolutely! The Andaman Islands offer a plethora of water sports activities, from snorkeling, jet skiing, and kayaking to parasailing and sea-walking.
Is it necessary to book diving sessions in advance?
While you can often book dives upon arrival, it's a good idea to book in advance, especially during the peak season or if you have specific dive sites or courses in mind.
You're now even better equipped to make the most of your Andaman scuba diving experience. Dive safe and enjoy the mesmerizing underwater world!